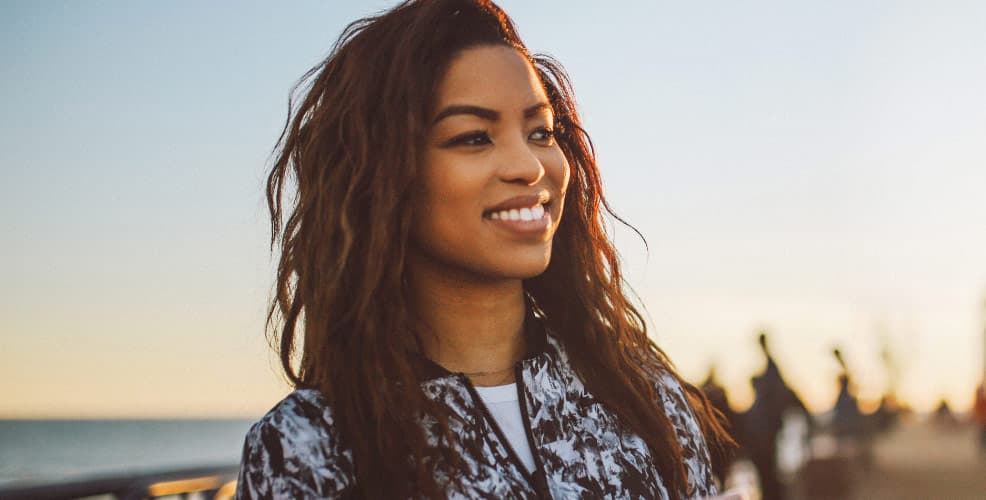 LASIK is considered the most advanced surgical option to treat nearsightedness, farsightedness and astigmatism.1 Find out why more than 10 million Americans have had LASIK since its FDA approval 20+ years ago.
Book your free consultation
First things first. Are you a candidate?
There's a lot to consider, your age and your prescription for starters. That's why EyeMed members can get a free expert consultation2 from LasikPlus® Vision Centers (call 1.800.988.4221). In the meantime, here's a self-quiz to determine if LASIK is right for you.
1. What do your lenses correct?
An answer for this question is required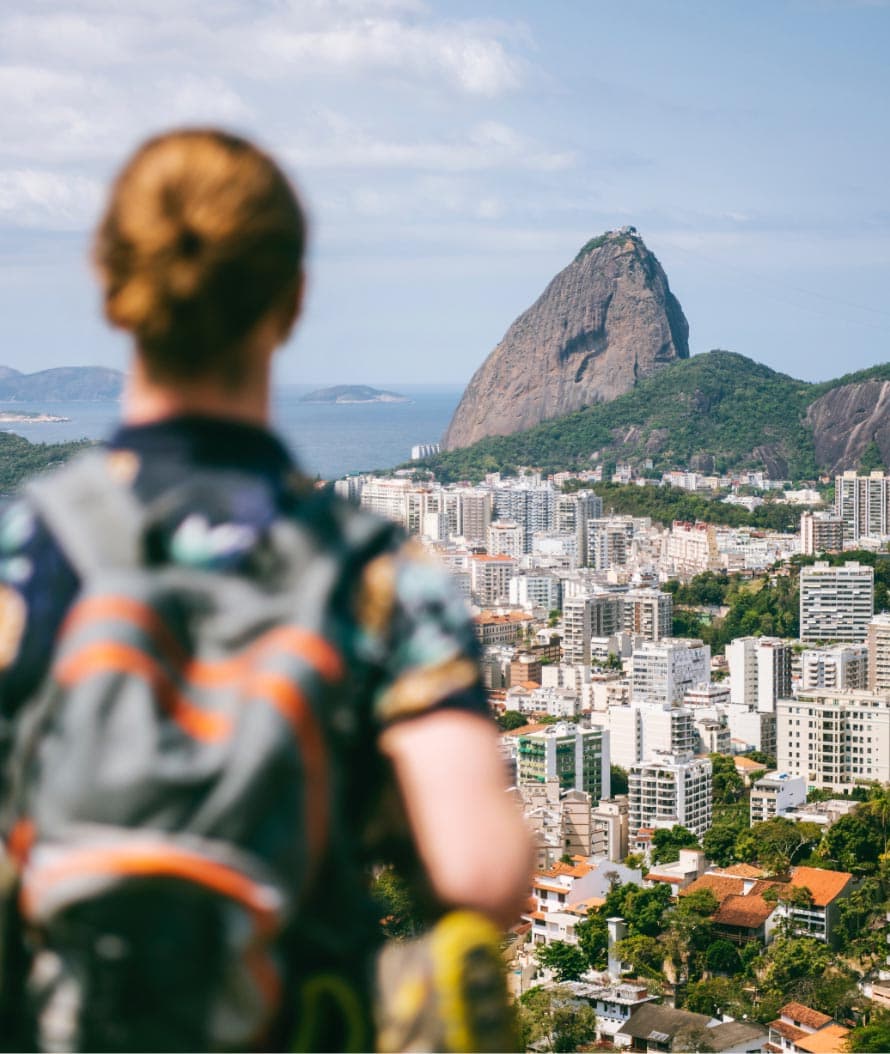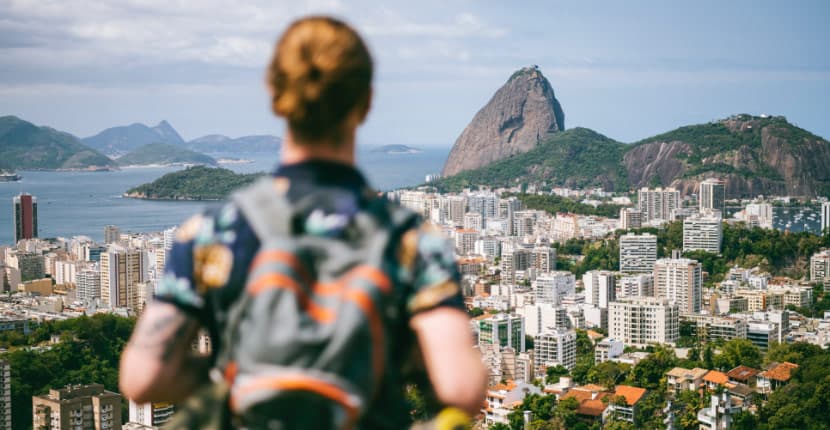 2. What is your age?
An answer for this question is required
Props to your youthful eyes. Since they may still be changing as you enter adulthood, your eye doctor will likely hold off on LASIK for the sake of safety. Continue this quiz, but keep in mind ideal candidates are at least 18 years old.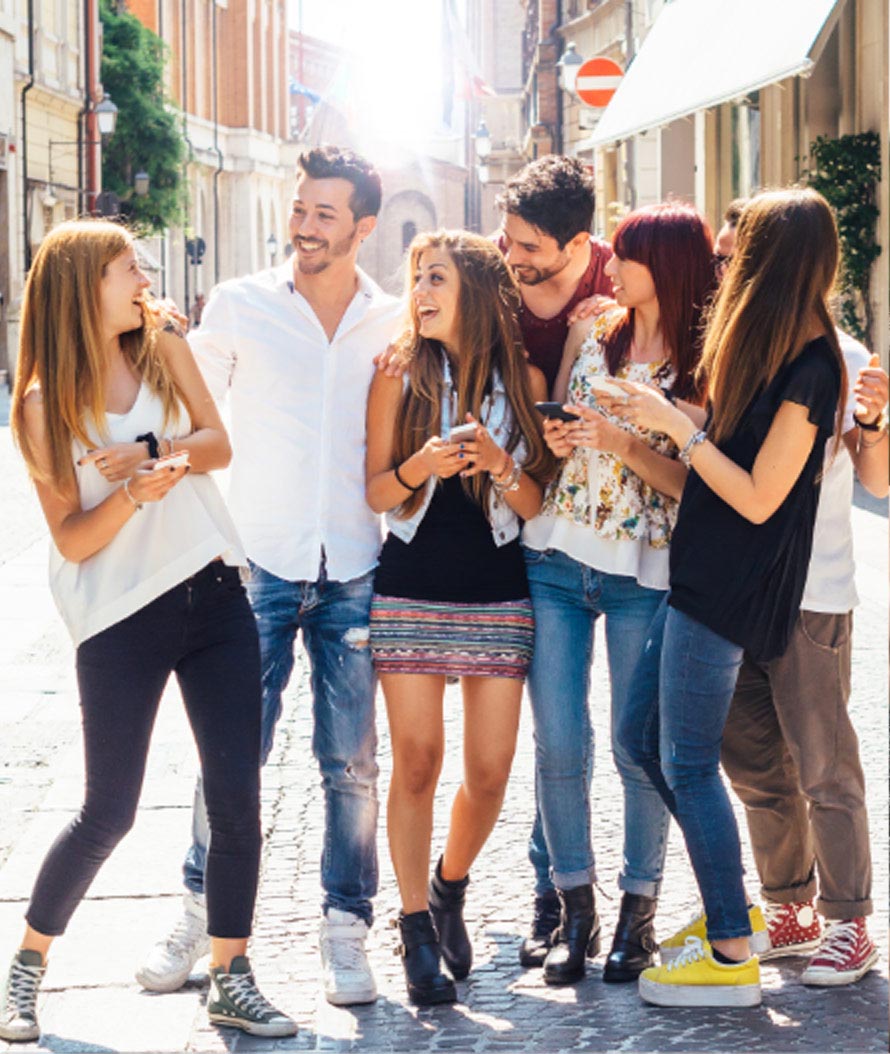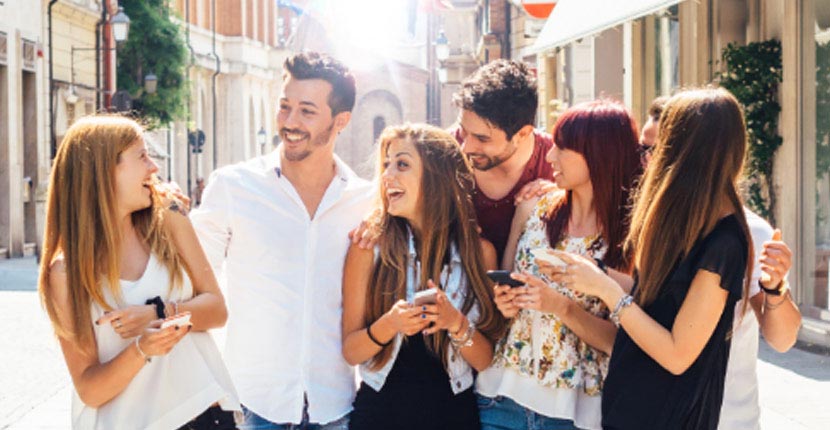 3. Are you a female or male?
An answer for this question is required
3a. Are you a pregnant or nursing?
An answer for this question is required
You can sometimes experience temporary vison changes during pregnancy and beyond if you breastfeed. Additionally, be advised eye drops and medications administered during LASIK treatment aren't recommended for those who are pregnant or nursing. Doctors may recommend that you wait until your baby is born or weaned. Keep going with the quiz so you're in the know when the time is right.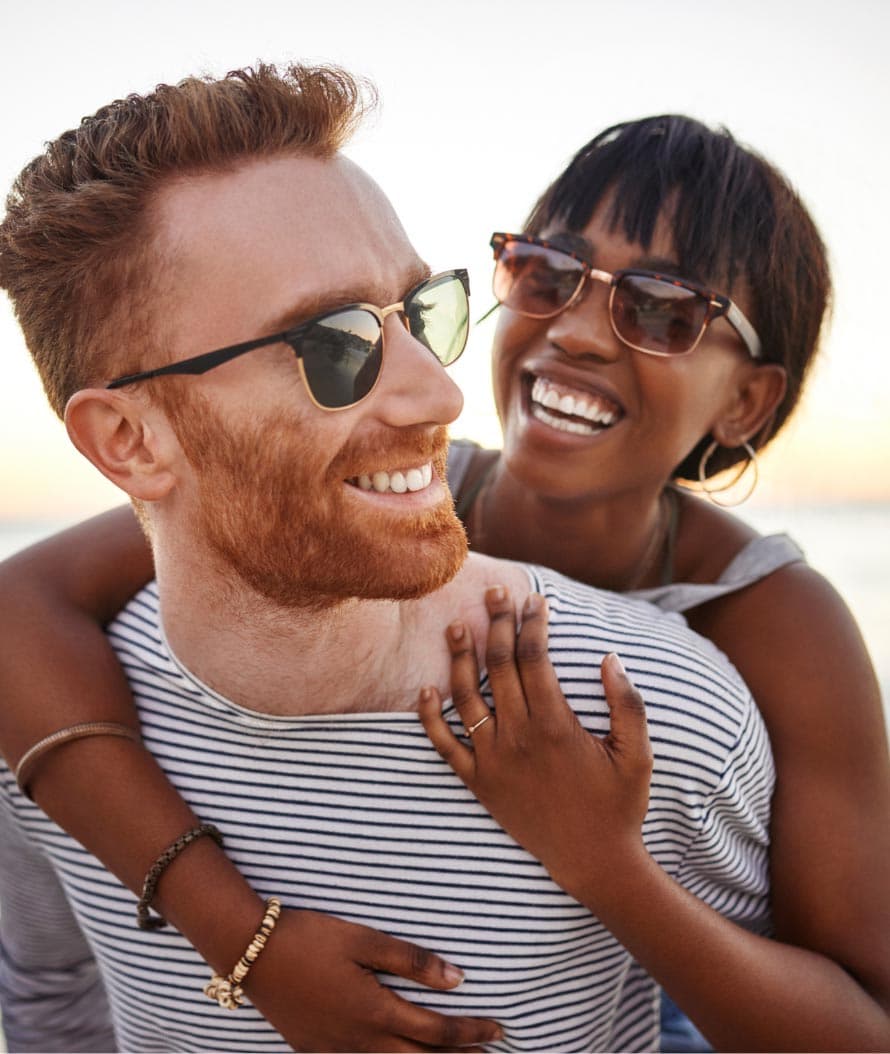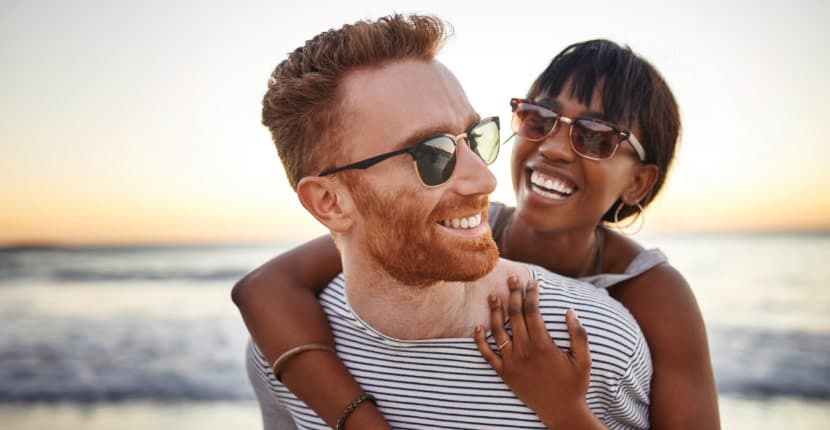 4. Think you're in general good health?
An answer for this question is required
Being in good health sets you up for optimal post-operative recovery. LASIK candidates should be in general good health and free of eye infections or eye injuries. During your initial LASIK consultation, tell your eye doctor about health concerns, history and a list of current medications.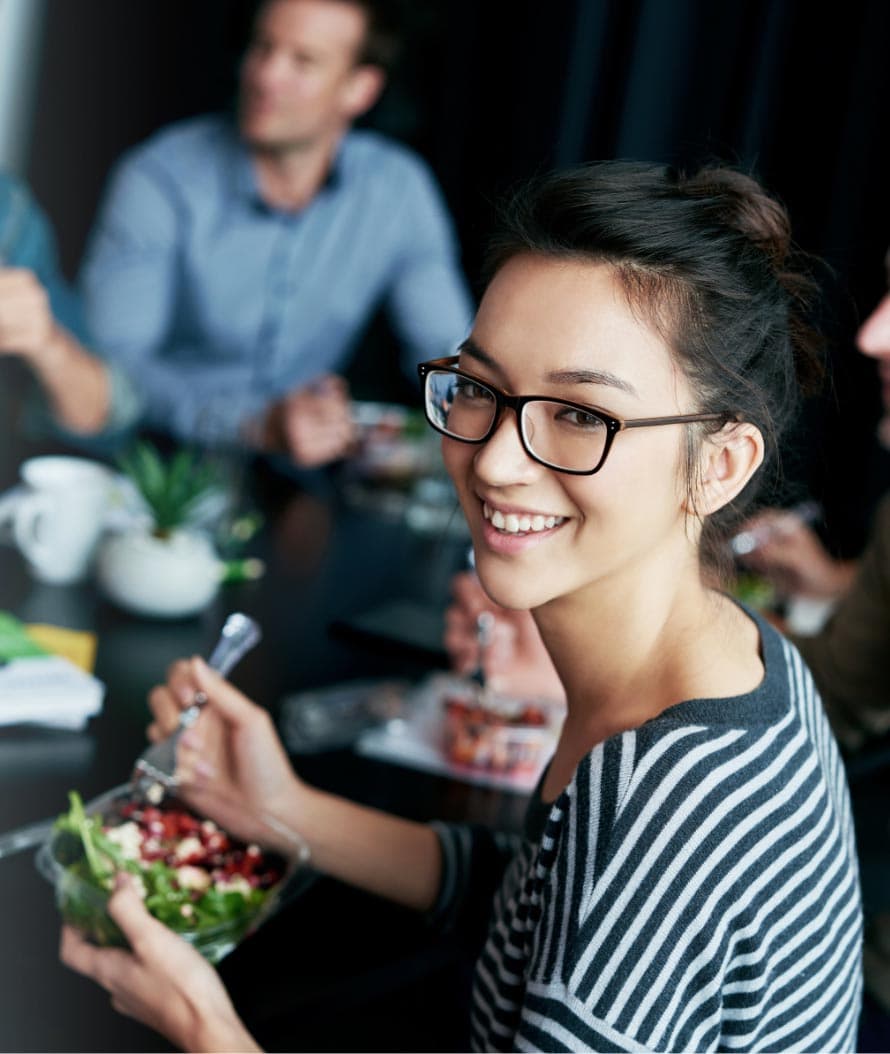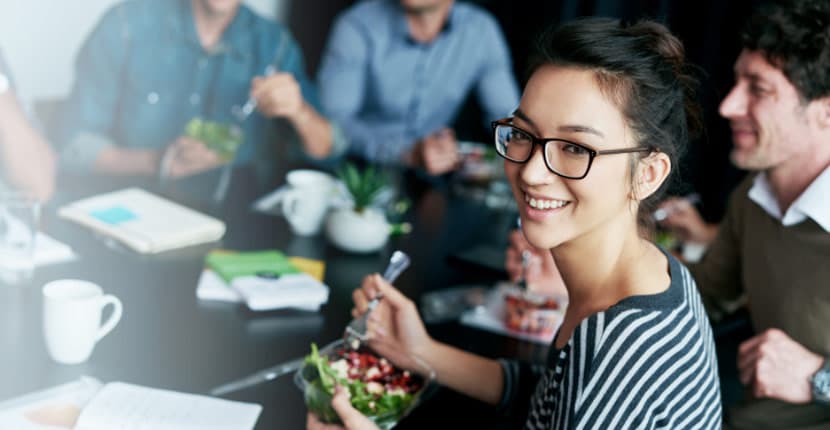 5. Have you had a stable vision prescription for at least one year?
An answer for this question is required
It's best to wait until your refractive errors are stable for at least a year before having LASIK surgery.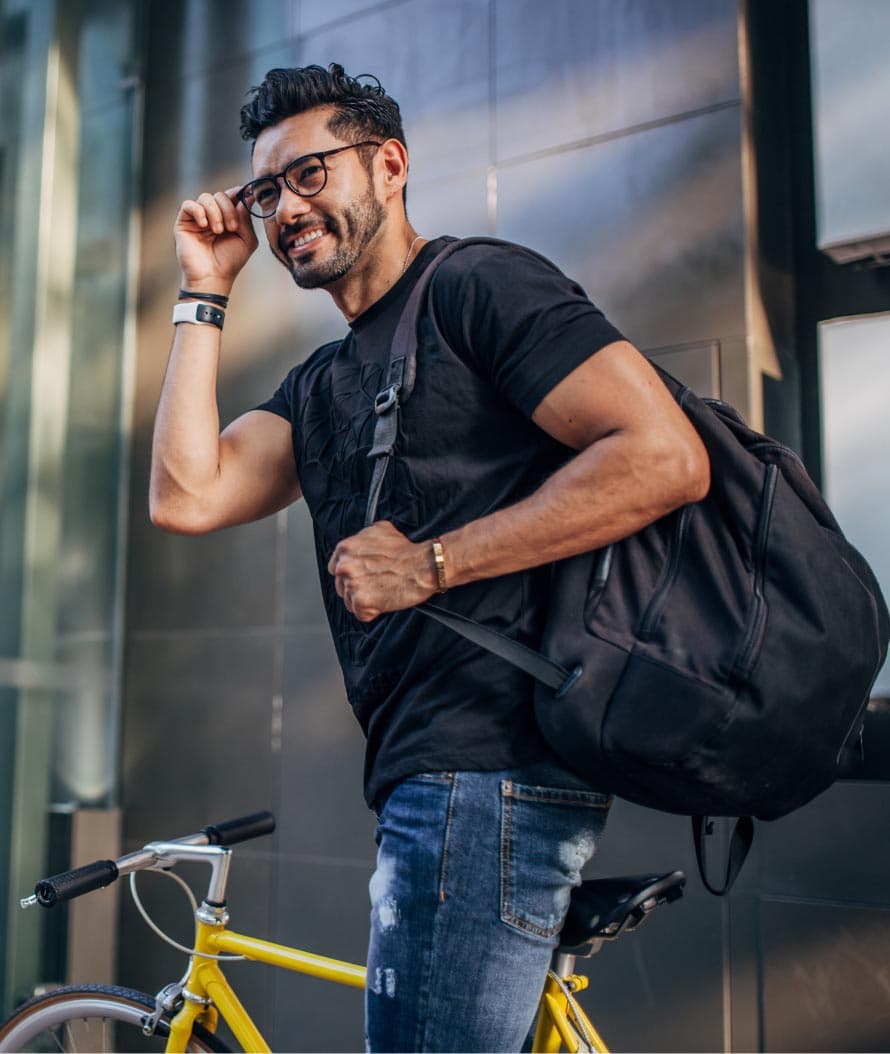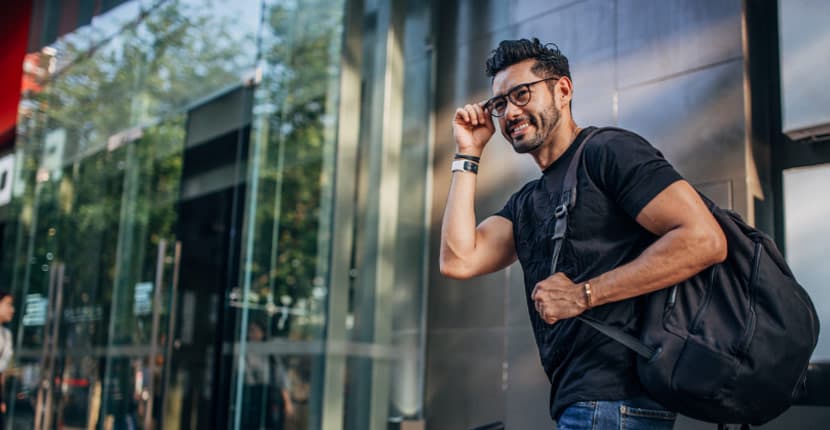 Looks like you're a possible candidate for LASIK.3
Call 1.800.988.4221 to find a nearby provider and schedule your free consultation at LasikPlus®.
Book now
Advances in laser correction more people are good candidates for the procedure. Generally a good candidate:3
Is at least 18 years old
Is in good general health
Has a stable vision prescription for at least one year
Is not currently pregnant or nursing
Find a LASIK Provider
Why love LASIK?
LASIK takes about 15 minutes and the results are immediate4
Freedom from glasses and contacts4
Savings for EyeMed members to use towards LASIK
What to expect
LASIK is an outpatient laser vision surgery that reshapes the cornea (the clear covering on the front of the eye) for sharper vision. While LASIK is common, the details on what to expect may be a little fuzzy. Here's what to know before, during and after your LASIK procedure.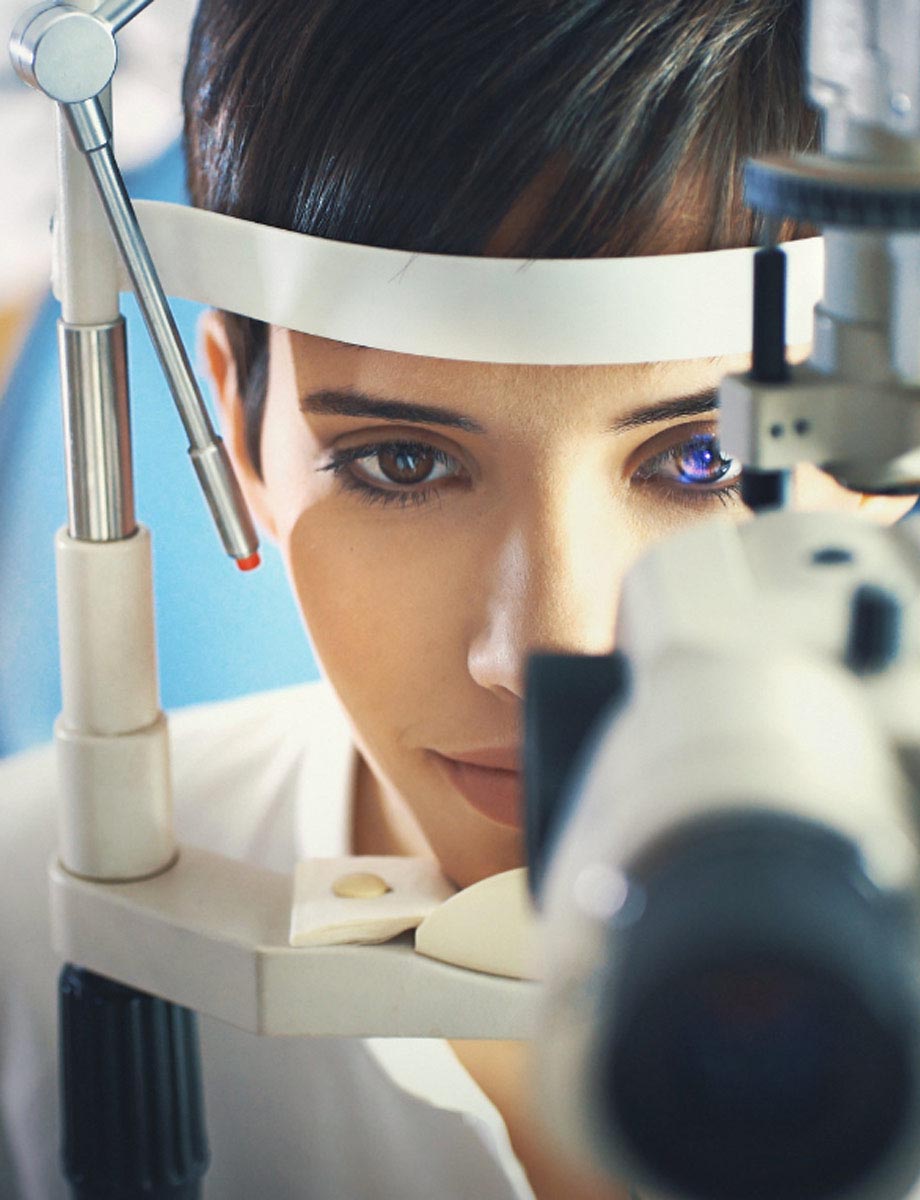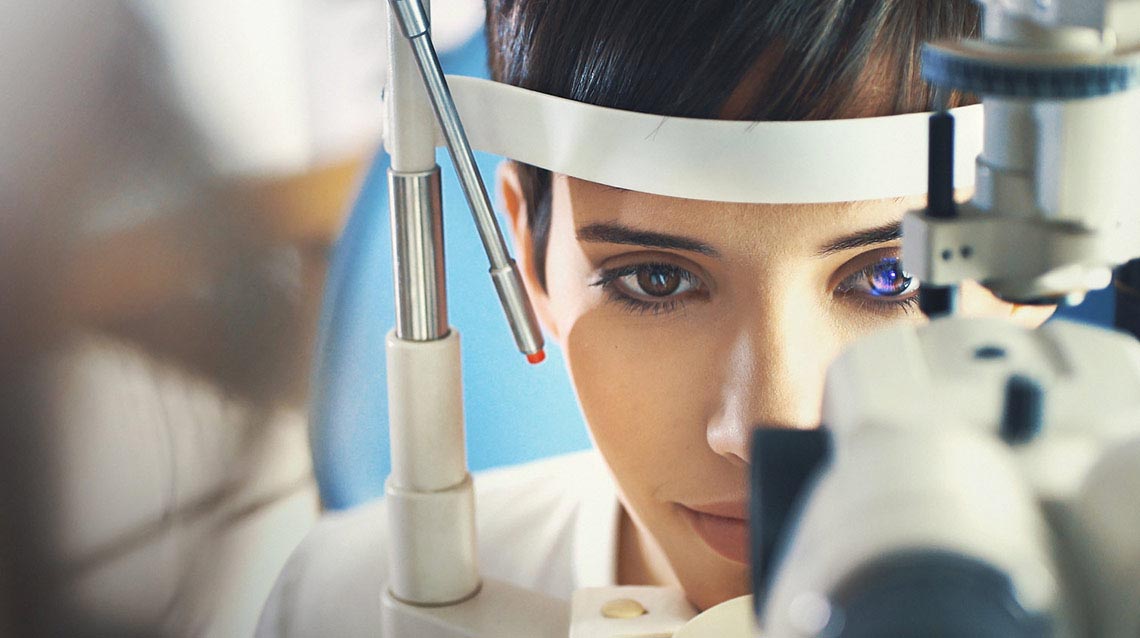 Before
You'll meet with your eye doctor for an initial eye exam and consultation to make sure you're a good candidate and determine the right type of procedure for you.

The LASIK eye exam includes: visual acuity and peripheral vision check, corneal thickness measurements, pupil reactivity test, eye muscle evaluations, eye health assessment including pupil dilation and slit lamp test, eye pressure readings and peripheral retina inspection. Your eye doctor will also assess your overall health and lifestyle, including hobbies and occupation.

If you're a candidate, your doctor will then develop a treatment plan, and you'll meet with a surgical coordinator to discuss cost and schedule your procedure.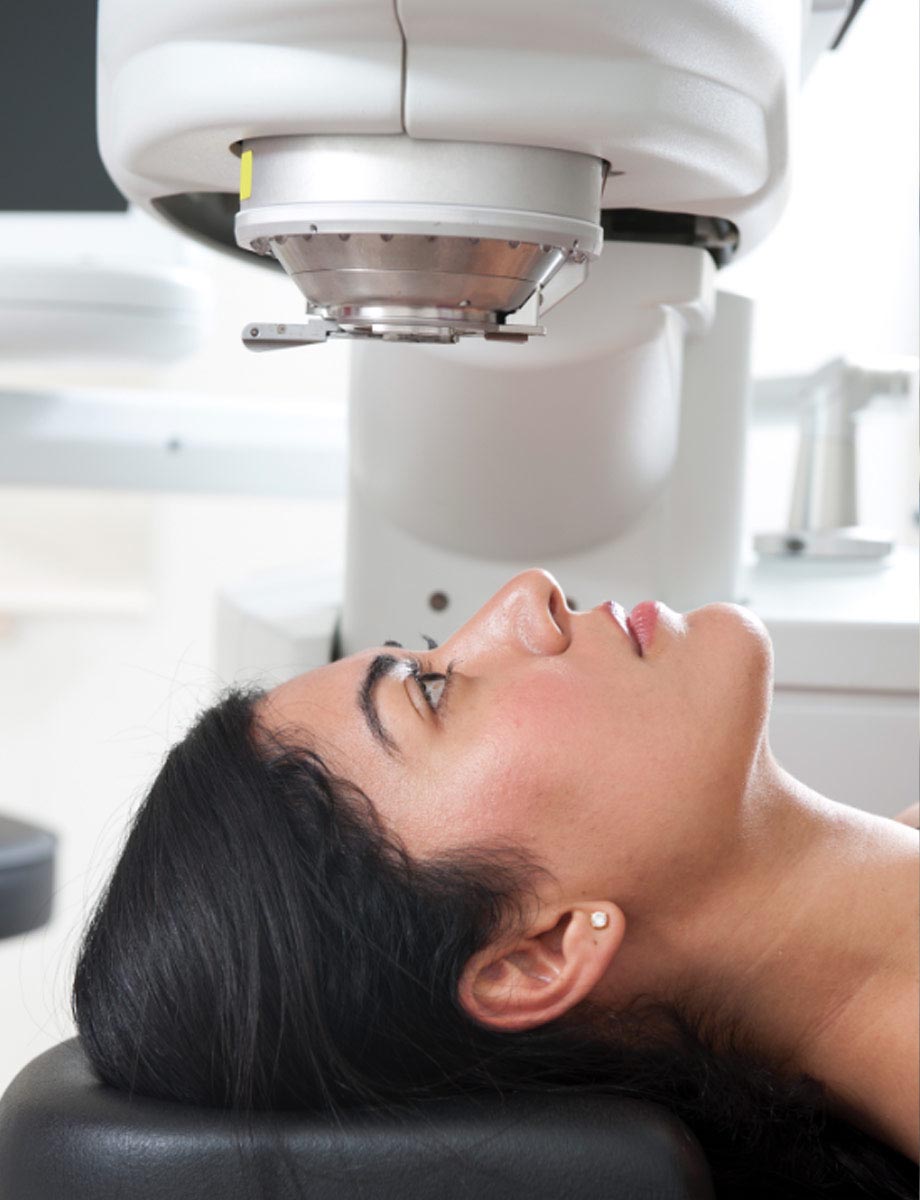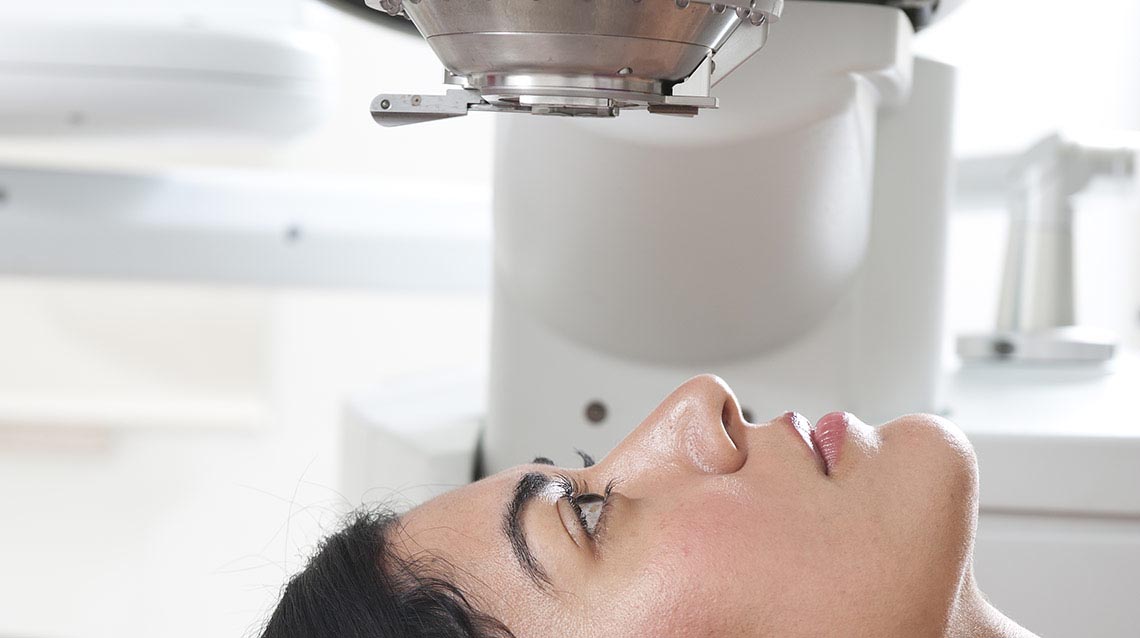 During
On the day of your procedure, you'll want to arrange a driver to and from your appointment, which will last between 90 minutes and 2 hours. Once checked in, the area around your eyes will be cleaned and you'll get eye-numbing drops.

The doctor makes a thin corneal flap as fine as a human hair. The doctor then guides a precision laser to remove microscopic amounts of tissue and reshape the cornea, restoring accurate sight. You'll feel little to no pain, though most people indicate feeling a little pressure on the eye during the procedure. The actual procedure takes less than 15 minutes and you'll notice changes to your vision right away.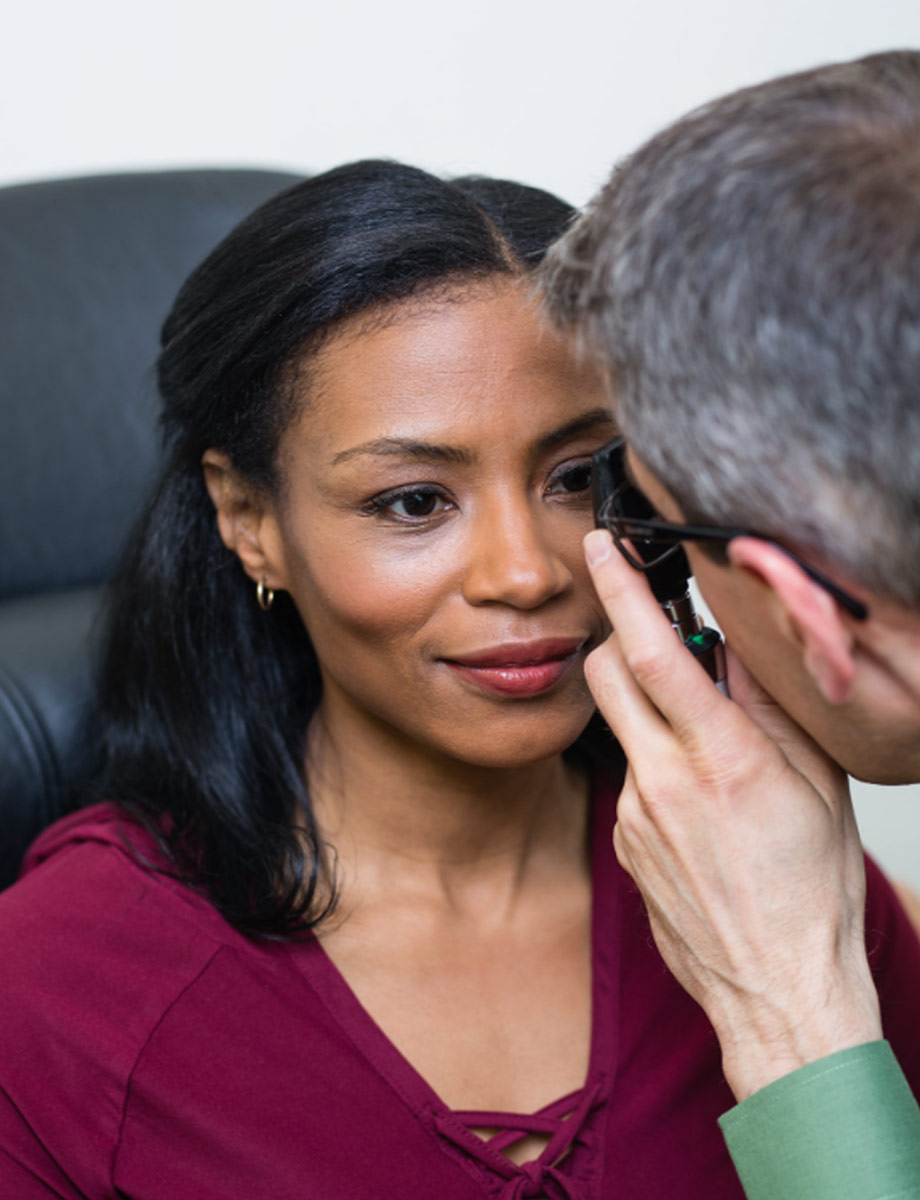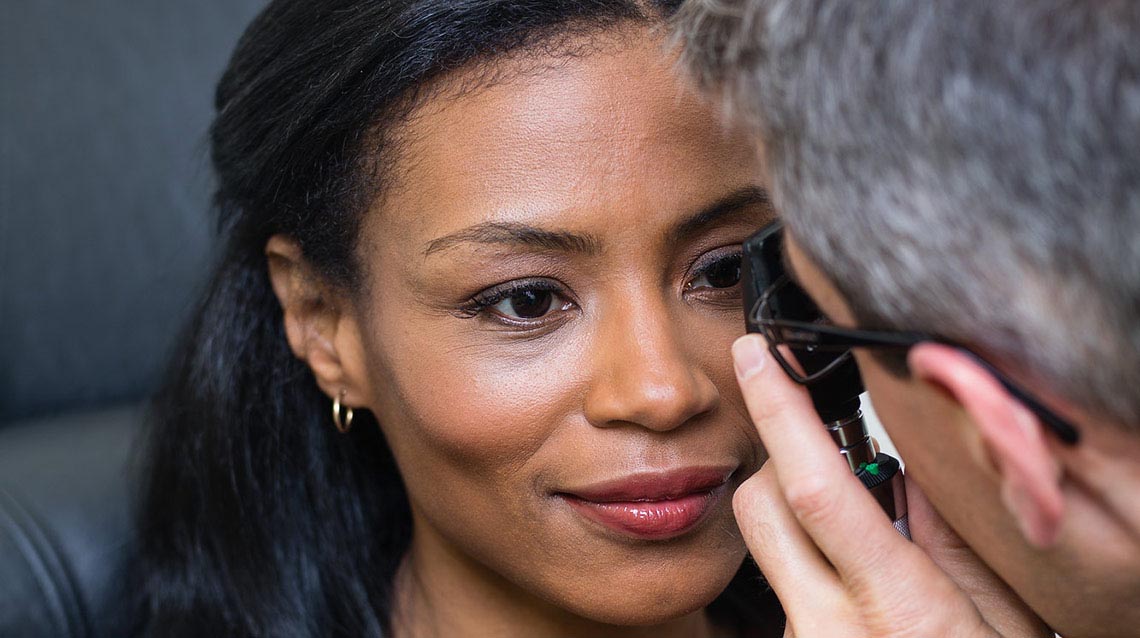 After
After the procedure, the doctor will check your eyes and you'll be provided with protective sunglasses before going home to take a nap, which helps with healing. You'll also be prescribed anti-inflammatory and antibiotic drops, as well as lubricating drops. Most patients return for 2-3 additional follow-up visits in the first 90 days after LASIK. You'll also want to schedule a date for your annual eye exam with your regular optometrist to keep tabs on your overall eye health.
The whole procedure takes less than 15 minutes, with minimal discomfort and fast recovery. Let's go through the steps.
Your eyes are numbed with anesthetic drops.
Your surgeon uses a laser to create a thin corneal flap and folds it back to expose the cornea.
A laser emits cool pulses of light to reshape the cornea to your vision correction by removing the microscopic tissue cells.
The corneal flap is laid back over the cornea and begins healing.
Most patients notice an immediate improvement of their vision following the procedure.
Contact lens wearers may be asked to stop wearing them for a certain period of time before your procedure. Be sure to arrange for transportation to and from your surgery. Avoid wearing make-up, creams or lotions the day before and day of the procedure. For extra preparation, check out our pre- and post-procedure checklist.
Following LASIK, your doctor will want you to take a nap. While you'll be able to see better when you wake from your nap, you should take it easy for the rest of the day. Most patients see 20/20 the morning after the procedure, returning to daily activities like work and driving. You may notice slight fluctuations in your vision for a few weeks following surgery, which is normal. You'll return for a follow-up 1 to 3 times to monitor your healing and vision.
Both photorefractive keratectomy and LASIK are types of refractive procedures. Where they differ is what's done with the thin layer (epithelium) over the cornea. For LASIK procedures, this thin layer is folded back and laid back over the cornea when the procedure is completed. With PRK, the epithelium or outer layer of the cornea is removed and discarded. A laser is used to reshape the cornea (just like in LASIK), but since the thin layer or epithelium is no longer there, it grows back over the cornea a few days after the surgery. Because of this, the recovery time is a little longer than LASIK and also includes using a soft contact lens on the eye to act as a bandage.5
1. "LASIK Eye Surgery Makes Rapid Advancements," Lasik
Plus
, https://www.lasikplus.com/lasik-resources/procedure/laser-eye-surgery-advancements/; accessed February 2020. 2. Additional costs may vary; exclusions may apply. This is not insurance. Laser vision correction is an elective procedure performed by specially trained providers. This discount may not always be available from a provider in your immediate location. In the state of Texas, EyeMed Vision Care, LLC is the Discount Health Operator offering the LASIK vision discounts 3. Only a LASIK specialist can determine your candidacy and recommend a procedure to best correct you individual vision needs. 4. Individual results and recovery times vary. 5. "PRK laser eye surgery: How it differs from LASIK," All About Vision, https://www.allaboutvision.com/visionsurgery/prk.htm, accessed February 2020.
THIS IS AN ADVERTISEMENT
THIS DOES NOT PROVIDE MEDICAL ADVICE. The information, including but not limited to, text, graphics, images and other material contained in this email are for informational purposes only. The purpose of this is to promote broad consumer understanding and knowledge of certain health topics. It is not intended to be a substitute for professional medical advice, diagnosis or treatment. Always seek the advice of your physician or other qualified healthcare provider with any questions you may have regarding a medical condition or treatment and before undertaking a new health care regimen, and never disregard professional medical advice or delay in seeking it because of something you have read in this email. EyeMed does not recommend or endorse any specific tests, physicians, products, procedures, opinions or other information that may be mentioned on this website. Reliance on any information appearing on this website is solely at your own risk.