Teens & vision needs
From growth spurts to changes in hormones, teenagers have to go through a lot. Changes in their vision is no exception. So, while you should be on the look-out for common sides of vision problems (squinting, sore or tired eyes and headaches), there are some additional factors to consider for teens.
Factors that may impact teens vision and how to help: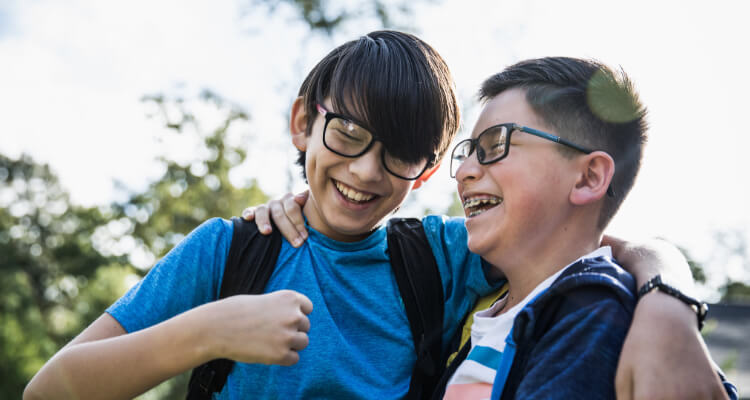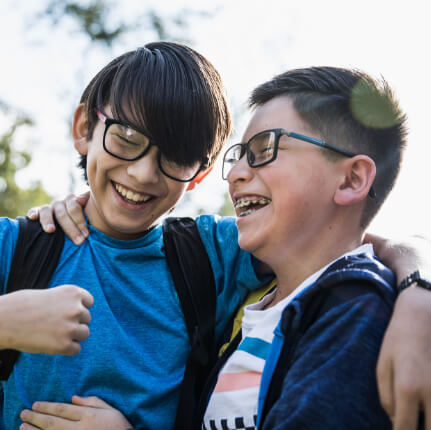 SELF IMAGE
Appearance can be everything to teenagers – so it's important to recognize that they may be reluctant to wear glasses.
HOW TO HELP:

Help them find a great pair of glasses that expresses their unique style. Need help? Try our style quiz.

Encourage them to try contact lenses. According to the CDC, wearing contact lenses can increase teens confidence both in their social interactions and their ability to participate in sports.1 Learn More about kids & contacts.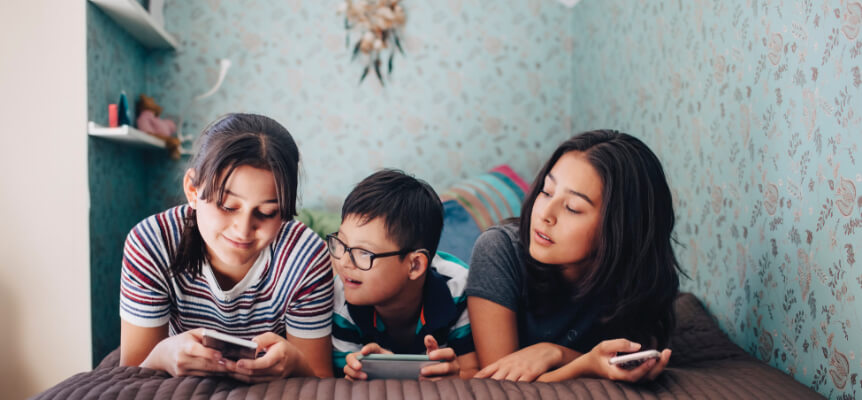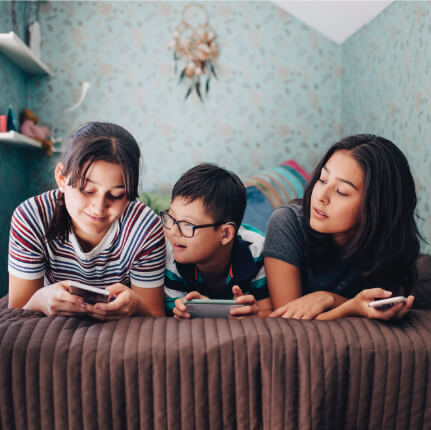 SCREEN TIME
It can be hard to get time away from digital devices – especially with more schools going online. But digital devices can be harmful to eyes as they can emit blue light. Not to mention the eye fatigue, irritation and blurred vision that can come about with too much screen time.
HOW TO HELP:

Make sure your teen has an updated prescription. Depending on state laws, glasses prescriptions typically last 1-2 years, but contact lens prescriptions must be renewed annually.* Schedule your teens annual eye exam today.

Consider trying blue light or anti-fatigue lenses.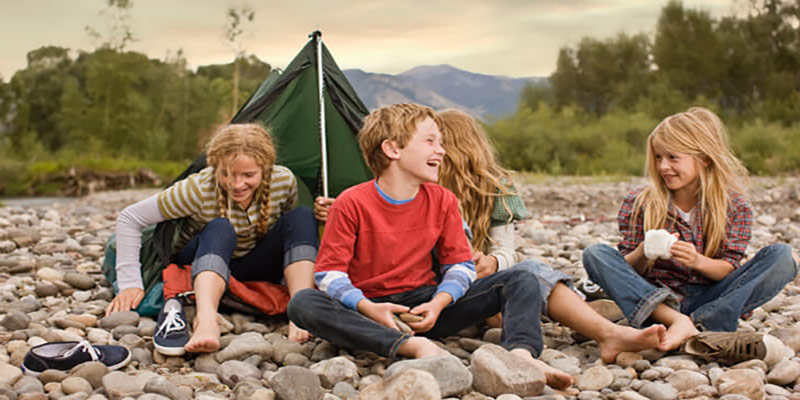 SPORTS & OUTDOOR ACTIVITIES
Whether it's contact sports – or just active teenagers – teens have a higher risk of eye related injuries. Additionally, time outside can mean increased exposure to UV rays.
HOW TO HELP:

Treat them to some cool polarized sunglasses. Learn more about polarized sunglasses.

Talk to your eye doctor about protective eyewear or safety goggles – especially when playing sports. Read more for a sport-by-sport guide to protecting your vision.

Finally – it's important to encourage healthy eating and good hygiene as both can help as their vision continues to develop. Check-out some of our yummy Bon EYEppetit recipes.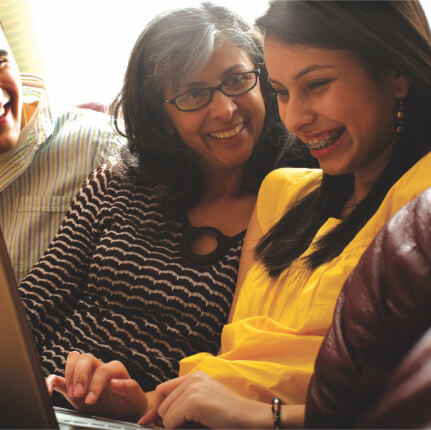 Target Optical makes eye care easy for the whole fam
Whether you're looking for instant savings on contact lenses or deals on frames and lenses, they've got you covered.
SHOP NOW