Eye Condition Simulator
Ever wonder what your loved one with macular degeneration really sees? Or how your colleague with cataracts views the world? Take a spin through this simulation of common eye diseases and learn how to potentially treat or prevent them.
Look through the lens of common eye conditions
1. Select an eye condition
2. Use the slider to see how vision is impacted by each condition
EXPLORE
Select an eye condition to the right to view each topic.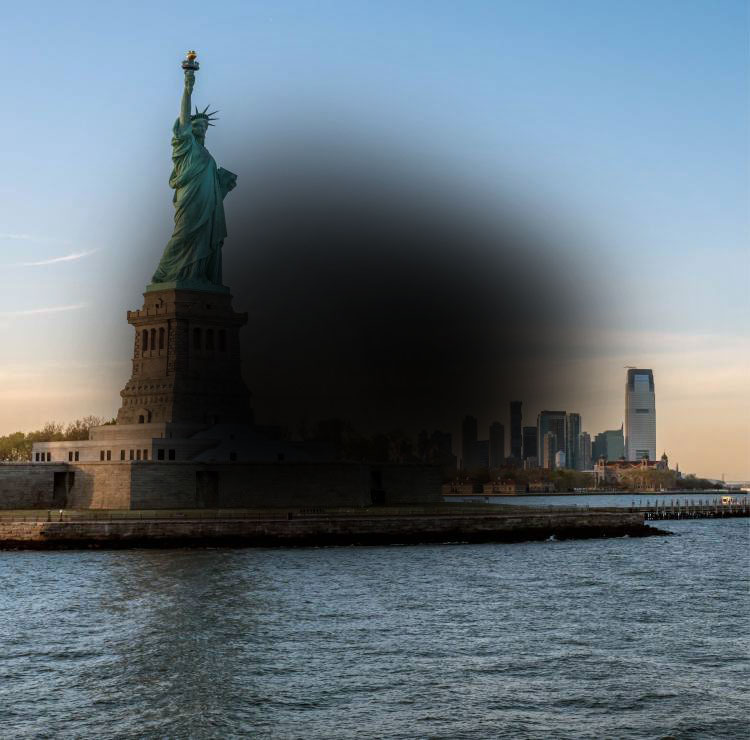 Your eyes are amazing windows to the world. They're also one of the only places where eye doctors can get a clear view of blood vessels. This means a simple eye exam can help spot signs of some serious health conditions. Protect your eyes — and your overall health. Schedule an eye exam today.


1."What Is Macular Degeneration? - AMDF." American Macular Degeneration Foundation, 2022, www.macular.org/what-macular-degeneration.
2. Problems & Conditions." Age-Related Macular Degeneration (AMD) | The Vision Council, 2022, www.thevisioncouncil.org/content/age-related-macular-degeneration-amd/adults.
3. "January is Glaucoma Awareness Month" Glaucoma Research Foundation, January 12, 2021, www.glaucoma.org/news/glaucoma-awareness-month.php.
4. "Diabetic retinopathy" Mayo Clinic, June 24, 2021, https://www.mayoclinic.org/diseases-conditions/diabetic-retinopathy/symptoms-causes/syc-20371611.
5. "Cataracts." National Eye Institute, U.S. Department of Health and Human Services, 2022, nei.nih.gov/health/cataract/cataract_facts.
6. "Color Vision Deficiency." American Optometric Association, 2022, www.aoa.org/patients-and-public/eye-and-vision-problems/glossary-of-eye-and-vision-conditions/color-deficiency.
7. "Presbyopia," Healthline.com, January 29, 2021, https://www.healthline.com/health/presbyopia.
8. "Double Vision and Ghost Images." All About Vision, 2022, www.allaboutvision.com/conditions/double-vision.htm.
9. "What is Myopia?" Essilor USA, 2022, https://www.essilorusa.com/your-vision/vision-issues-by-age/glasses-for-myopia#/.
10. "Dry Eye Syndrome," by Gretchyn Bailey, All About Vision, 2022, http://www.allaboutvision.com/conditions/dryeye.htm
11. "How to use the Amsler grid test", All About Vision, January 2022, https://www.allaboutvision.com/conditions/amsler-grid.htm.
12. "Glaucoma Risk Factors", NV Eye Surgery, November 5, 2021, https://www.nveyesurgery.com/glaucoma-risk-factors/.
13. Eye Floaters", Mayo Clinic, August 28, 2020, https://www.mayoclinic.org/diseases-conditions/eye-floaters/symptoms-causes/syc-20372346.
14. "Night Blindness", Cleveland Clinic, December 1, 2020, https://my.clevelandclinic.org/health/symptoms/10118-night-blindness-nyctalopia.
15. "Astigmatism", Mayo Clinic, October 5, 2021, https://www.mayoclinic.org/diseases-conditions/astigmatism/symptoms-causes/syc-20353835.
16. "Chronic Dry Eyes", Heathline, August 11, 2020, https://www.healthline.com/health/dry-eye/chronic-dry-eyes-statistics-facts-and-you.

Symptoms and conditions in this tool have undergone a panel review from optometrists and ophthalmologists, however, these materials are designed to provide general information regarding health care topics, do not constitute professional advice nor establish any standard of care, and are provided without representations or warranties of any kind. Quotations, photos and videos are not from actual patients and your experience may be different. Your treating health care professionals are solely responsible for diagnosis, treatment and medical advice. The eye care professionals in your plan are independent practitioners who exercise independent professional judgment and over whom EyeMed has no control or right of control. They are not agents or employees of EyeMed. Eye care professionals do not take the place of your physician.