Get the most from your end-of-year benefits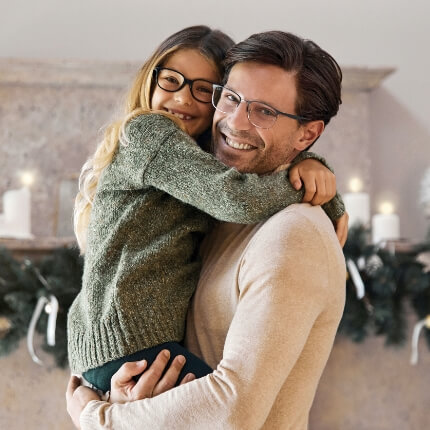 So, you've got vision
benefits?
That's good news since they help you save money, stay healthy and see everything life has to offer.
Here are a few ways to help you safely take advantage of your end of year vision benefits before they run out.
1. Schedule now
Appointments can fill up fast towards the end of the year, so the sooner you schedule your eye exam, the better. (Hint: Now's a good time.) But not to worry, many of our providers — like LensCrafters® - make scheduling a breeze. When you use our online scheduler you can search by location, hours, brands, services — even languages spoken.
Click here to schedule your eye exam today.
2. Understand your vision benefits
Your vision plan outlines what your benefits cover and when you can use them; Here's a great read to help you understand how. Not all, but many plans are based on a calendar year, which means there's typically an end-of year rush to use benefits. This year, managing that rush will be particularly important.
EyeMed members, login to view your vision benefits..
3. Find your style
Today, shopping online for great frames and lenses is even easier. In fact, providers like LensCrafters® even let you look-up and apply your EyeMed vision benefits online.
4. Grab your FSA cash
This year flexibility is key, so why not tap into your Flexible Spending Account (FSA)? If you have one through your employer, an FSA allows you to funnel pre-tax dollars into an account to be used for qualifying health expenses, including prescription glasses and contact lenses. Check your specific FSA guidelines to understand what purchases qualify.
Combined with your vision benefits, it's like a double way to save.

Did you know, EyeMed members also get access to special deals, like an Extra $50 off in addition to your EyeMed benefits at LensCrafters®.*
LensCrafters® offers a wide variety of vision solutions, brands, styles, plus over 1,000 locations to help you take advantage of your end of year benefits.
LOGIN TO REDEEM